Boxing movie 'Creed III' and Jake Paul bring attention to sport, but are boxing gyms benefiting?
'Creed' actor Michael B. Jordan and YouTube star-turned-boxer Jake Paul might be inspiring boxing newbies to put on gloves
While there's money in blockbuster boxing films and professional boxing, fitness enthusiasts may be influenced by the actors and athletes who make the sport look like a great workout option.
In the last month, Google users have searched terms related to Michael B. Jordan's boxing training for "Creed III," which debuted in American theaters March 3, according to search query data from Google Trends.
Google users have also searched for Jake Paul's boxing training regimen following the third anniversary of his professional boxing debut and the challenge he issued to undefeated retired champion Floyd Mayweather Jr. on Twitter.
GYMS FLEXING DIGITAL MUSCLES TO COMPLEMENT BRICK-AND-MORTAR EXPERIENCE 
As Hollywood and prizefighters entertain the masses, boxing coaches, gym owners and equipment sellers are divided on whether boxing movies and media personalities are bringing more people to the sport. Some believe boxing films and pop culture have an impact while others do not.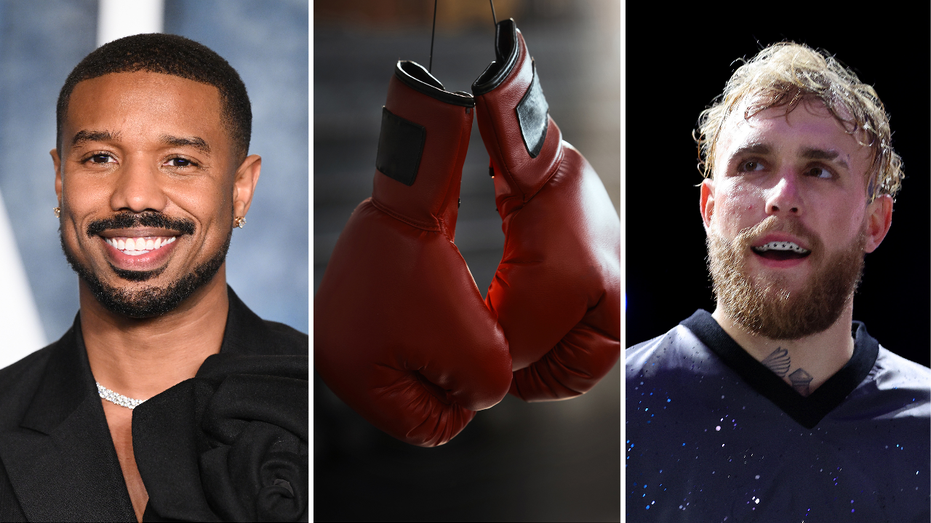 Here's what industry insiders have to say about the impact recent and past boxing media has had on the combative sport. 
The 'Creed' trilogy and Jake Paul likely motivating aspiring boxers
Ozhan "Ozzie" Akcakaya, the founder of the boxing sporting goods company Hit N Move, told Fox Business he can see how the "Creed" trilogy and Paul's entry into professional boxing may have inspired people to try the sport for themselves.
"For 'Creed,' the movies are designed to influence and inspire, and that's exactly what the 'Creed' movies do," said Akcakaya, who's based in Washington, D.C. "I myself started boxing after being inspired by the training scenes in the 'Rocky' movies.
"After every 'Creed' movie, we've seen an uptick in our boxing reflex trainer sales, which is popular for people to use at home and test their skills before stepping foot into the ring. We've also seen an increase in demand for our online classes and training modules."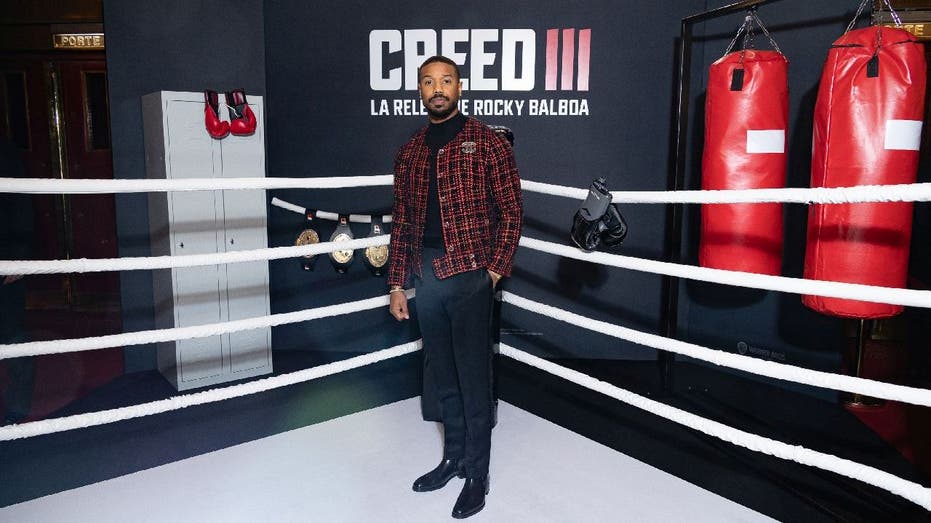 In the case of Paul, Akcakaya said Paul introduced boxing to many people who knew nothing about the sport. Paul, a 26-year-old social media star, has tens of millions of followers on almost every platform he's on.
RUNNING 1 MILE A DAY IS GAINING POPULARITY ONLINE: HOW IT CAN IMPROVE YOUR HEALTH
"Jake Paul showed people that the sport can be learned by someone with no background in boxing, and [it] helped boxing reach completely different communities," said Akcakaya. "He got people interested in boxing that had maybe only watched a fight or two in a bar previously. He ignited an interest in boxing for many people, especially for existing athletes."
Akcakaya reasoned that professional boxers who were already on the scene before Paul's entry might have had "their interest and competitiveness" piqued.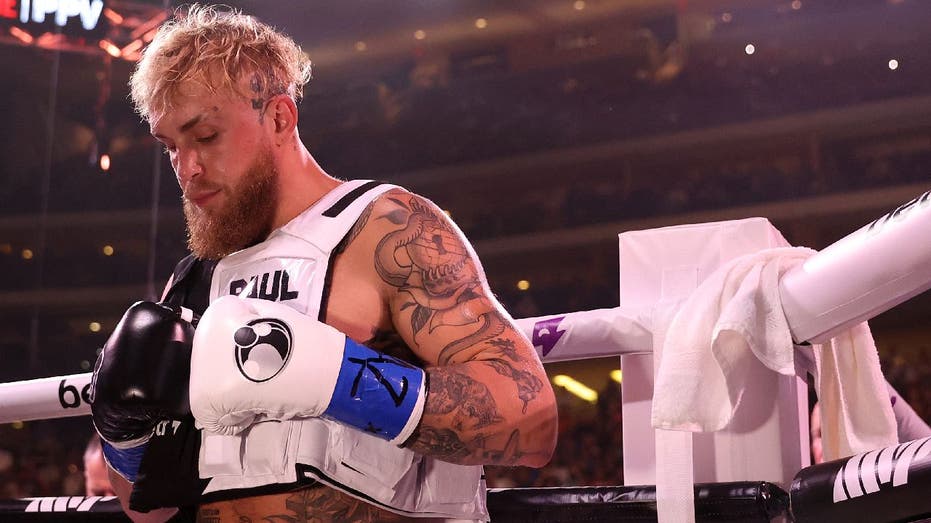 "Another impact of the Jake Paul effect was on wealthier communities. They saw that if you had the money to invest in elite training and one-on-one coaching, you could close the gap in experience in the boxing world quicker than most sports," Akcakaya added. "If you have the money to pay for private classes, you can get really good really fast."
Past boxing movies and the impact
Cary Williams, a boxing instructor and a boxing certification trainer who runs Boxing & Barbells, Inc., believes she's seen past boxing movies inspire more people to enter the ring.
The Santa Monica-based CEO told Fox News Digital she observed a "slight uptick in people reaching out for training" around the time of each "Creed" film's release, but the increase has only been around 5%.
92% OF WOMEN RUNNERS SAY THEY'RE CONCERNED ABOUT SAFETY DURING OUTDOOR RUNS: SURVEY
"'Creed' is still very different from 'Million Dollar Baby' and how that movie inspired more women to take up boxing training [or how] the 'Rocky' trilogy inspired more men to start boxing training," Williams said.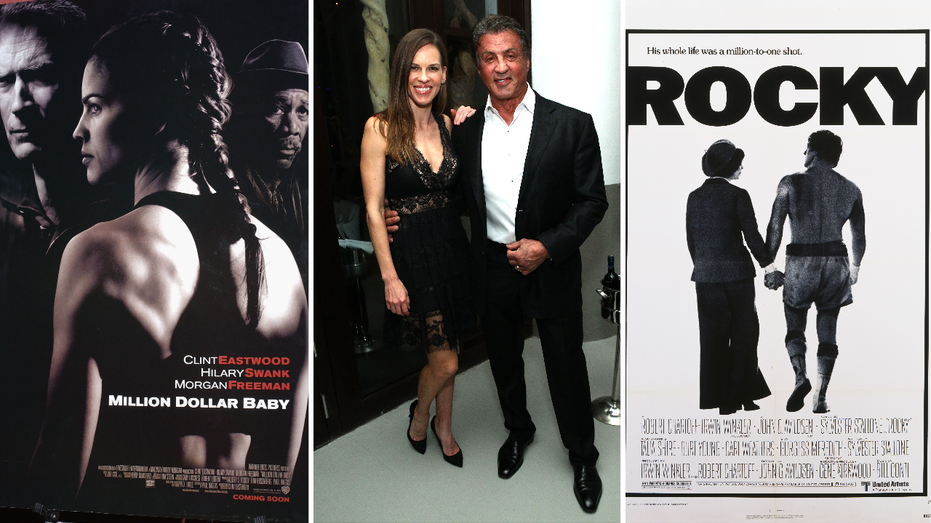 She said she's unsure if the "Creed" trilogy is in the same category as "Million Dollar Baby," which starred Hilary Swank, and "Rocky," which starred Sylvester Stallone, in terms of what those two movies had done for boxing after their respective releases in 2004 and 1976.
"Frankly, I think boxing workouts in the fitness space are more popular than 'Creed,' which may have brought a bigger audience to the movie, but I don't think the movie brought more people to the sport," Williams said.
'Creed' movies and Jake Paul might be influencing boxing class sign-ups
Hannah Shine, a certified personal trainer and fitness coach at Champions Boxing Gym, a martial arts and strength conditioning studio with multiple locations in Australia, thinks "Creed III" and Paul's challenging of Mayweather might be bringing more eyes to the sport.
"The release of 'Creed III' and the talks surrounding influencer-turned-boxer Jake Paul and his desire to face Floyd Mayweather have definitely sparked a renewed interest in boxing," Shine wrote to Fox News Digital. "Many people have been inspired by the physical training and discipline required in boxing, as well as the potential for personal growth and empowerment that comes with the sport."
BENEFITS OF COLD WATER: HEALTH GURU AND EXTREME ATHLETE WIM HOF SAYS WE HAVE 'POWER WITHIN' TO HEAL DISEASE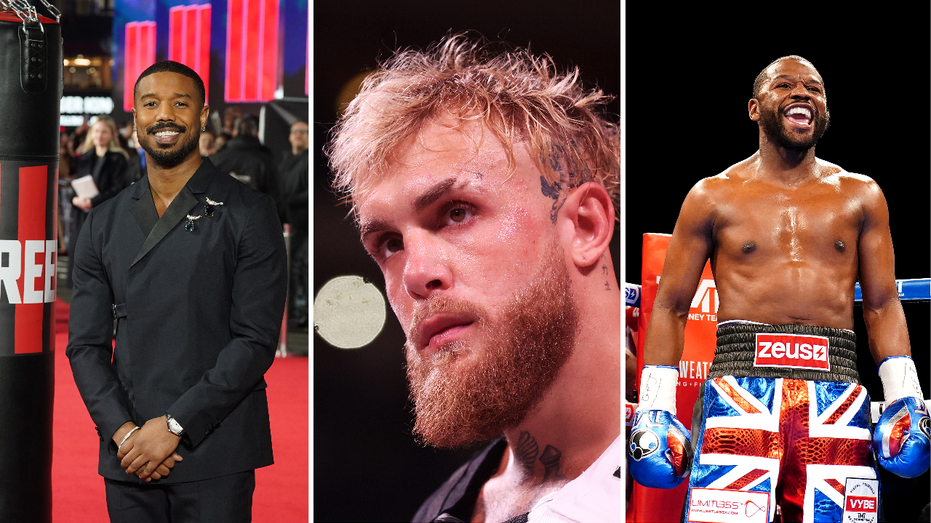 Shine, who has personal training certification through the Australian Fitness Academy, noted that it's "difficult to provide an exact number" of how many people are signing up in response to the "Creed" movies and boxing media personalities because numbers vary by each gym and location.
"However, many gyms and boxing studios have reported a significant increase in sign-ups and inquiries since the release of 'Creed III' and the Jake Paul-versus-Floyd Mayweather [challenge]," Shine wrote. "Some gyms have reported a 30-50% increase in membership inquiries, while others have seen even higher numbers."
Boxing media can be influential, but …
Gerry Cooney, an ex-heavyweight contender, told Fox News Digital boxing media certainly plays a role in influencing aspiring boxers, but it's not the end all be all.
"'Creed III' is a great movie. Jordan's a great actor," Cooney said. "Jake Paul has been great for boxing, no doubt about it. But boxing has been around from day one. There's no better workout in the world to learn about every muscle in your body."
Boxing as a sport teaches athletes defensive skills, personal safety and courage, said the former professional boxer, who lives in Fanwood, New Jersey.
JAKE PAUL LAUNCHES SPORTS BETTING APP 'BETR' IN 'TIKTOK-IFICATION' OF SPORTSBOOK MARKET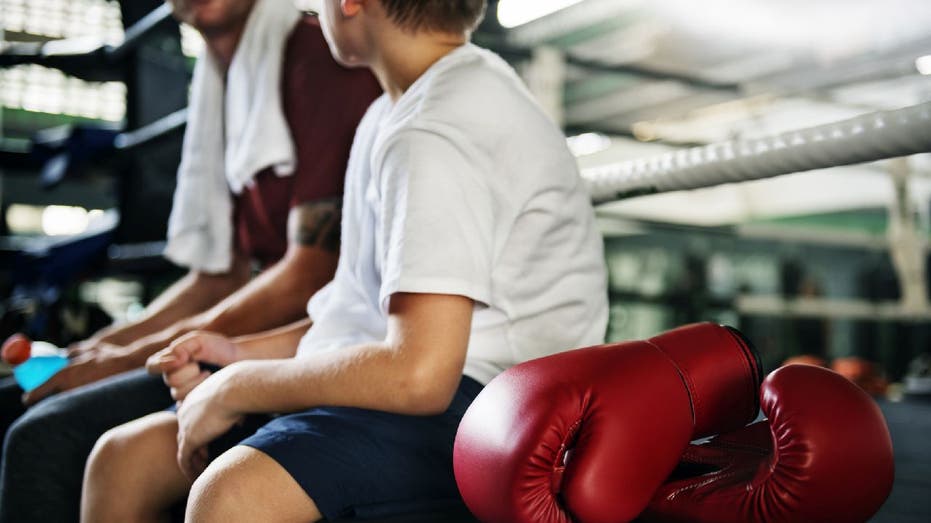 "I work a lot with kids, and I teach them self-confidence. You know, protecting yourselves as strongly and smartly as you can," Cooney said. "It's a great game for all kids, all thoughts, and those movies, [like 'Creed,'] help those guys out.
"But boxing has been here from day one, and it's always going to be a great workout," he continued. "And people love it."
Wanting to improve fitness could be a bigger influence
Cissy Chen, founder and CEO of Rumble Boxing Studio, a club-inspired boutique boxing gym with multiple locations in Canada, doesn't believe boxing-focused media is influencing people to test their fighting skills.
In terms of class sign-ups, Chen told Fox News Digital Rumble Boxing Studio's four locations in Western Canada welcome about 100 first-timers every week, and almost all of them cite fitness or general curiosity as reasons why they're joining one of Rumble's boxing gyms.
"Our customers generally don't know anything about boxing," Chen said. "Once they sign up, and then they learn about boxing, then they get more interested in boxing-related media."
HARD ROCK STADIUM FULLY REOPENS FOR FLOYD MAYWEATHER-LOGAN PAUL FIGHT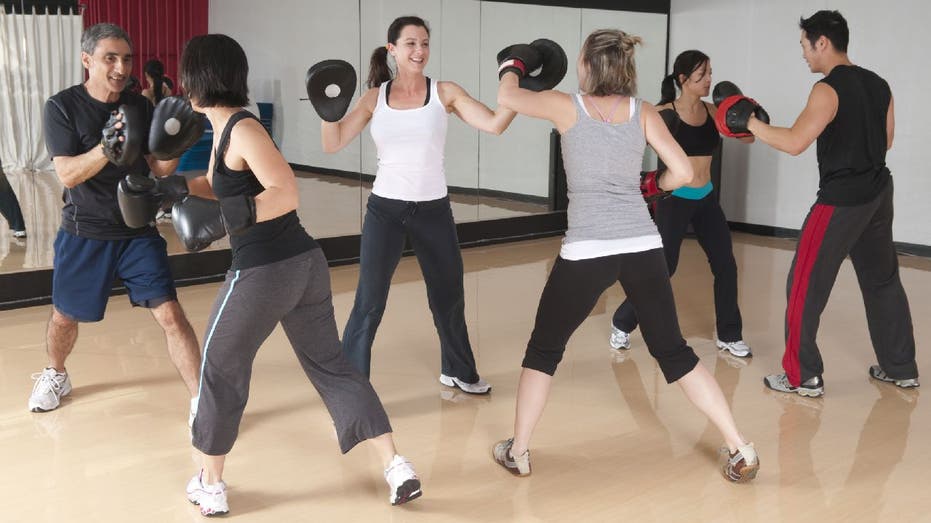 For Williams, new boxing students in California often cite weight loss and wanting new ways to work out as reasons they signed up for boxing classes.
"What keeps them involved with boxing training is that they realize it is a cognitive workout," she said. "Once they are throwing those punches and telling their body how to make it happen, they have no time to think about anything outside the gym."
Williams said boxing class signees generally get so lost in their workouts that an hour of training flies by.
"Some think that the punching of things is the stress reliever, but most of the time it is the fact that they cannot think about anything else when they are training," Williams said. "Boxing doesn't give you that luxury."
Boxing could just be having a moment
Boxing gyms and clubs in the U.S. have an estimated market size of $1.3 billion, according to an industry forecast published by IBISWorld, a Los Angeles-based market research firm.
GET FOX BUSINESS ON THE GO BY CLICKING HERE
Researchers at IBISWorld project that the market size of boxing gyms and clubs will increase by 2.2% this year.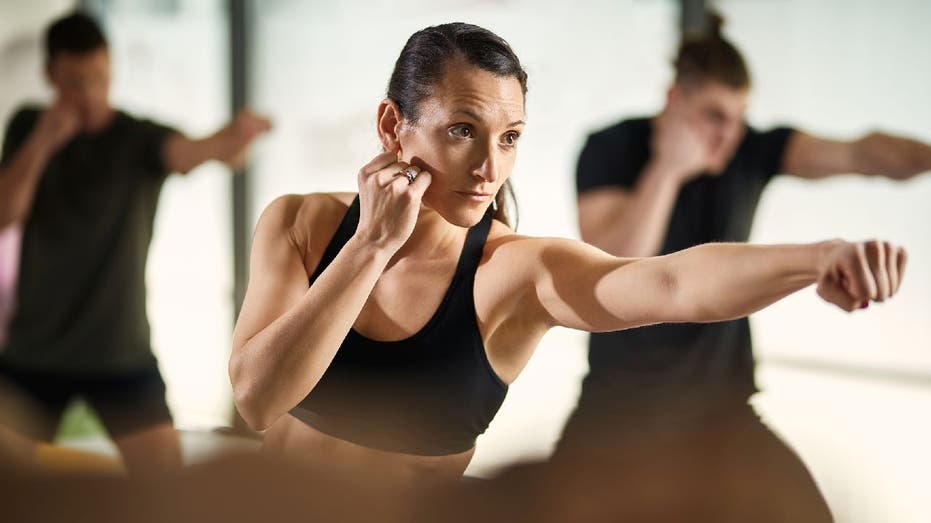 The industry reportedly saw a decline from the COVID-19 lockdowns and has steadily grown as people seek fitness classes outside their homes, according to IBISWorld's forecast.
"Moving forward, revenue is expected to increase, growing at an accelerated pace early during the outlook period as economic and health conditions normalize," IBISWorld wrote. "Although growth in the macroeconomic climate will likely continue to propel the industry, high levels of external competition will remain a constant threat for industry operators.
"Despite external pressures, the industry will continue to benefit from an increasing level of health consciousness in the United States."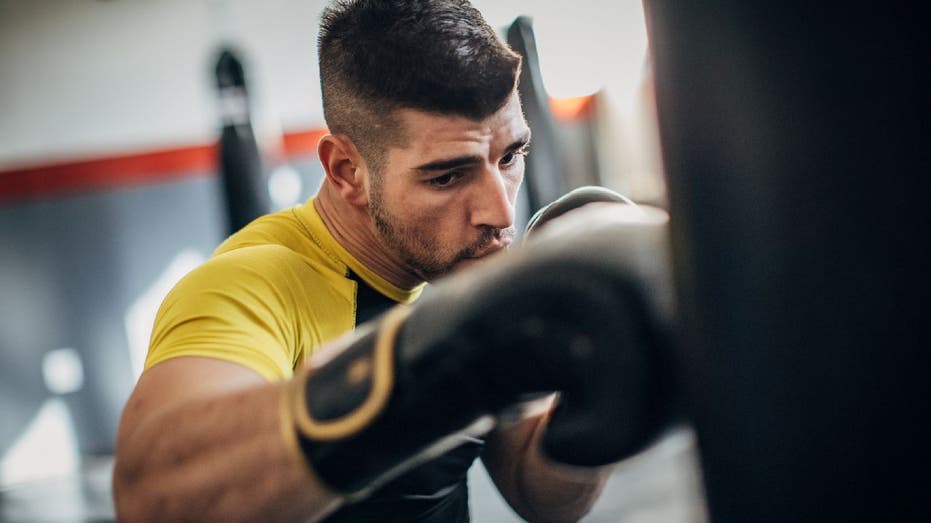 Boxing students typically sign up for classes for physical training and conditioning, mental and emotional benefits, confidence-building, discipline, focus and anxiety relief, according to Shine.
CLICK HERE TO READ MORE ON FOX BUSINESS
"Additionally, some people are interested in learning self-defense techniques and feel that boxing can be a valuable skill to have," Shine wrote.